Sale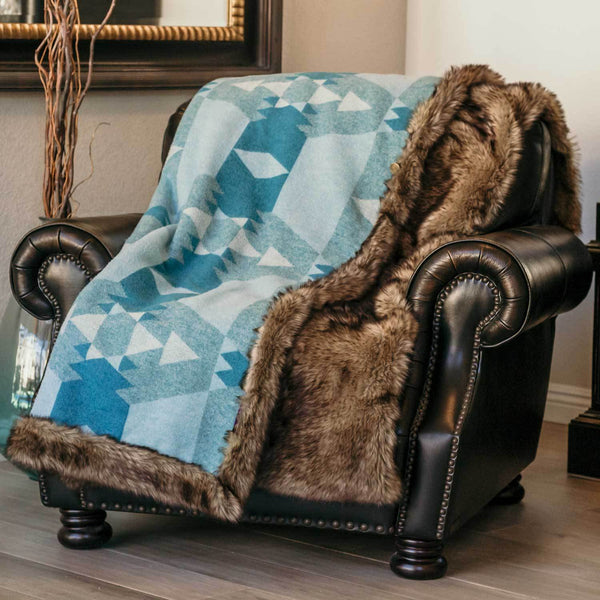 Faux Wolf Fur Blanket with Button Straps and Storage Pocket, 54 Inches x 64 Inches
Our cruelty free faux fur blanket is inspired by the beauty of the wolf.
Intelligent, strong and confident.
Use this blanket on a cold night cuddling with your pack, while lounging at home or
make a statement in the wild and use the arm clasps and use as a draped overcoat.

100% soft luxurious faux wolf fur
Soft warm flannel lining
Secret stash pocket
Moonstone moon clasps that allow you to wear the blanket
Modern native inspired pattern on the inside
Spot clean with cold water or dry clean

Faux fur provides a soft and durable alternative to senseless products made with real fur.
Save the animals and stay warm.
This page shows warranty on everything