Sale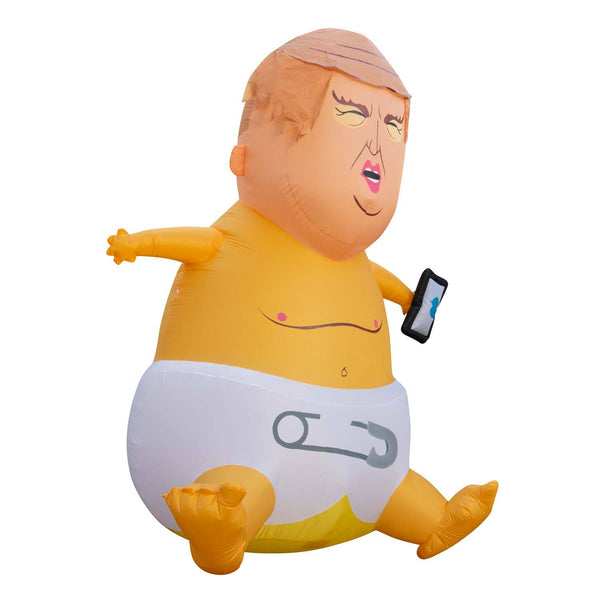 Inflatable Baby Donald Trump, POTUS, President, Tweeter in Chief with Flapping Toupee with Built in Fan and LED Lights
This is the best inflatable.  So huge, everyone loves it.
People ask me, they say, "Is this the best inflatable?".  I'll tell you what I told them. It is. It is the best inflatable. It's huge, 12 maybe 15 feet tall! (Fact Check: It's 10 Feet tall)  It inflates so fast, just under 3 minutes. It's the best inflatable out there, everyone says it.
"I'm HUUUUGE!"
10 Feet Tall to be exact!

EXTREME BABY WOBBLING ACTION!
With a slight breeze, the POTUS wobbles like a whiny little baby! Enjoy watching him shake his soiled bum!
12V bunghole fan
Supple man bags
Perfect for Rallies!
Poppin' off, 280 characters at a time
Great with kids!
So perfectly tanned
#MLGA: Make Lawns Great Again!
This page shows warranty on everything