Sale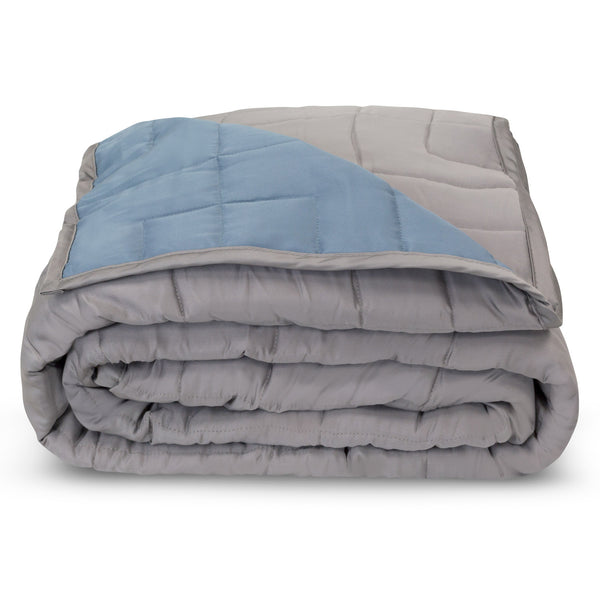 Bamboo Cooling Weighted Blanket for Adults
Do you find yourself tossing and turning more and sleeping less? Do you perspire easily or profusely in your sleep? 
Night sweats are real sleeping problems, but you need not suffer through it. We have a simple solution to this bedtime woe: Moonstone's Bamboo Cooling Weighted Blankets.
Filled with non-toxic, hypoallergenic, micro glass beads, this weighted blanket will feel like a comforting hug to help you wind down and fall asleep faster. 
Because the blankets are made with 100% breathable natural cotton, it keeps your temperature in check so you get a full night's rest. No more waking up in sweats!
Weighted blankets are most effective when it's 10% of your body weight. Measuring 36" (W) x 48" (L), the blankets come in the following weights:
Power up through a good night's sleep when you snuggle up with 
Moonstone's Bamboo Cooling Weighted Blanket!
This page shows warranty on everything