Sale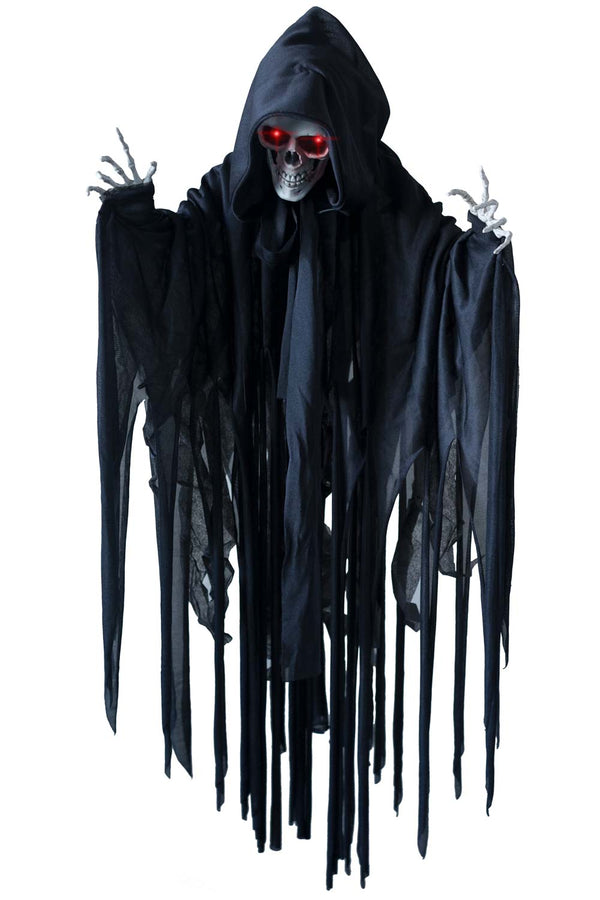 3ft Animated Hanging Reaper Prop Decoration
Ready to turn your home into a house of horrors? This Halloween, Holidayana is dishing out some serious treats with its Animatronic Motion and Sound Activated Halloween Decorations!
Hang it on your front door or entryways to surprise unsuspecting guests!
Watch the Hanging Reaper come to life by activating it with touch or sound. Once activated, the Hanging Reaper will start turning from side to side while bobbing its head and laughing eerily. Its red-flashing eye sockets and evil laughs will haunt your dreams! (Requires 3 AA batteries, not included).
This Animated Halloween Decor has everything you need to create your own horror scene. A Hanging Reaper with scary sounds, movements and light to intensify its chilling presence.
Created for Halloween enthusiasts, this Holidayana Animatronics Prop is a sight of fright!
This page shows warranty on everything