Sale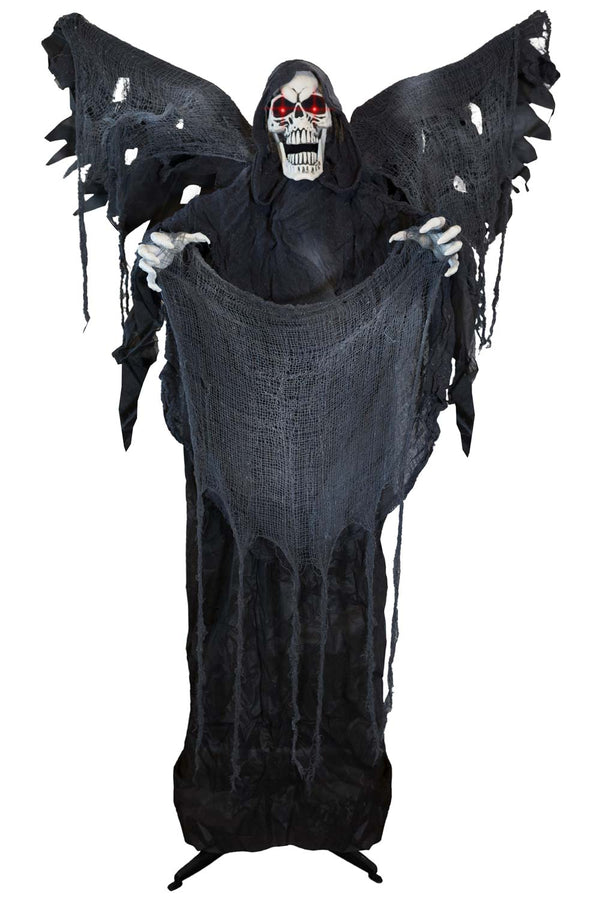 5ft 2in Animatronic Standing Reaper with Wings Prop Decoration
Ready to turn your home into a house of horrors? This Halloween, Holidayana is dishing out some serious treats with its Animatronic Touch and Sound Activated Halloween Decorations!
Place it in a dark corner for house parties or make it stand by your door on Halloween night. Watch the winged Reaper come to life by activating it with touch or sound. Once activated, the Grim Reaper will start flapping its wings and swinging its clawed hands and arms side to side. Its red-flashing empty eye sockets and howling cries will catch guests and trick-or-treaters by surprise! (Requires 3 AA batteries, not included).
This Animated Halloween Decor has everything you need to create your own horror scene. A life-size winged Grim Reaper with quality details, scary sound and light features that intensifies its chilling effect, and a sturdy base to place it anywhere.
Created for Halloween enthusiasts, all Holidayana Animatronic Props are a sight of fright!
This page shows warranty on everything