Sale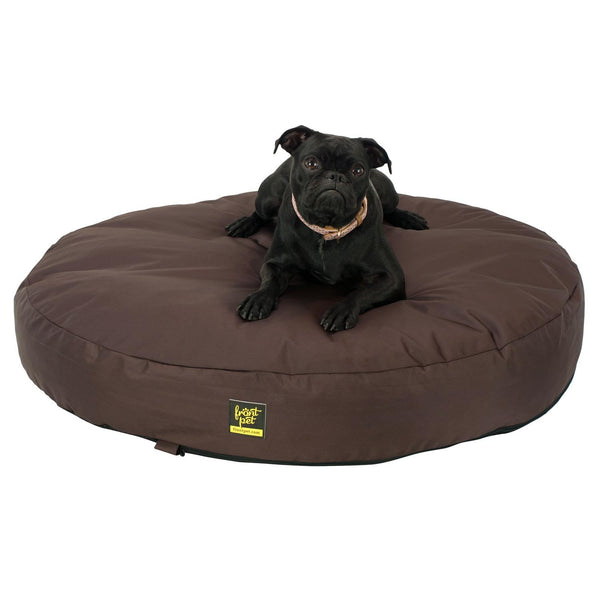 Round Memory Foam Dog Bed
One of The Toughest Dog Beds Available!
We understand that some dogs have a deep rooted passion for scratching, tearing, and chewing up their beds and as dog owners we know how frustrating, costly and messy this activity can be. With this in mind, we set out to develop a tough, high-quality dog bed that can withstand anything your dog has to throw at it! We pulled out all of the stops to deliver you a bed that is durable, comfortable and attractive enough to serve as a long term fixture in your home. From the machine washable, rip resistant outer slipcover with rubberized textured bottom to reduce slipping, to the shredded memory foam inner mattress and an attractive deep brown finish, this bed has it all! This dog bed is ideal for puppies, chewers and all dogs that mistake their bed for a giant toy! Don't let your next bed become your dog's chew toy, get our chew proof dog bed today!
Features & Details:
• Dimensions: 36 inch diameter & 5 inches tall 
• Tear resistant outer slipcover
• Filled with shredded memory foam
• Machine washable slipcover
• Rubberized bottom to prevent slipping
• Double stitched seams
Treat Your Pet with The FrontPet Chew Resistant Dog Bed Today!
This page shows warranty on everything