Sale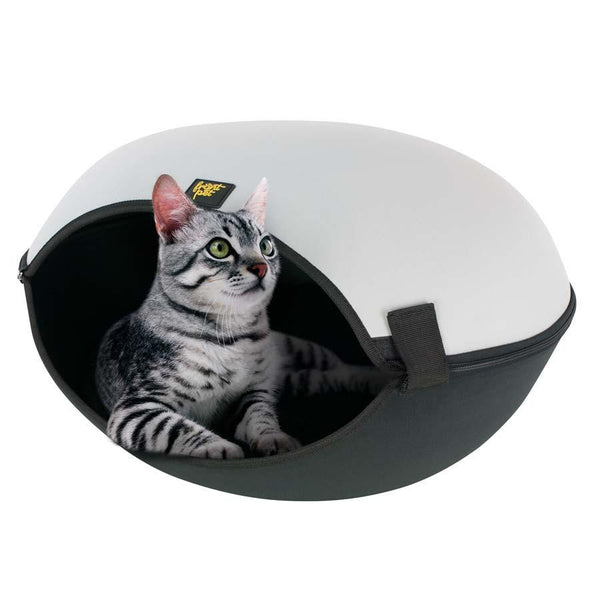 Cat Cave with Padded Pillow
Designed With Your Pet In Mind
Give your cat the ultimate comfort & safety they deserve with FrontPet's Cat Pod. We have developed a stylish, modern, and comfortable luxury cat cave at an affordable price. FrontPet's cat pod will give your cat a new comfortable tranquil cat bed it will love. 

Style & Versatility
Made for both indoor and outdoor use with it's durable and flexible materials. The top of the pod zips off, so the bottom can act as a nesting ground for your cat. Our pod includes a washable poly-filled soft pillow inside.The pod is constructed of a flexible plastic that is lightweight and sturdy and will always maintain its shape.

Dimensions: 15.5" L x 18" W x 11" H Inches 

Treat Your Cat To FrontPet's Ultimate Cat Pod Today!
This page shows warranty on everything