Sale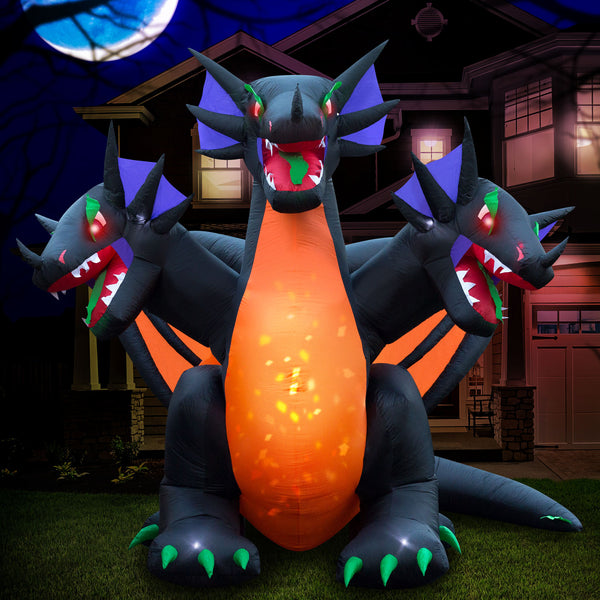 10 ft Inflatable Halloween 3-Headed Dragon Yard Decoration
Get ready for a night of tricks, treats, and magic with Holidayana Halloween Inflatables!
A definite head-turner, this 3-Headed Dragon Halloween decor blows up to a massive height of 10ft tall when fully inflated. It comes with a powerful external waterproof fan, so you can get it up and ready in minutes.
The 3-Headed Dragon Inflatable features extremely bright internal LED bulbs that turns it into a bewitching display at night. Each dragon head features eyes that light up red while the body shimmers in multicolor lights! It makes an enchanting display that will blow your neighbors away.
The dragon can stand guard on your front lawn or make a majestic display in your garden. Wherever you place it, the 3-headed Dragon decor will stay upright when properly set up. It comes with tie-downs, stakes, and ropes that fastens the inflatable securely in place.
This supersized inflatable can pump up your Halloween display with minimal work. Made with quality construction and materials, the Holidayana 10ft Tall 3-Headed Dragon Inflatable will be a Halloween staple for years!
This page shows warranty on everything